Intimate Partner / Domestic Violence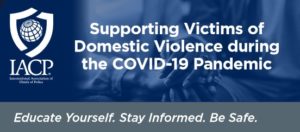 Are you currently in an abusive relationship? Have you considered creating a safety plan? A safety plan is a personalized, practical plan that includes ways to remain safe while in a relationship, planning to leave, or after you leave. Safety planning involves how to cope with emotions, tell friends and family about the abuse, take legal action and more. Click here for more information. [Source: The National Domestic Violence Hotline]
The Byram Police Department is committed to assisting victims of Intimate Partner and Domestic Violence. BPD partners with the Central Mississippi Center for Violence Prevention to offer services specific to assisting victims and children of victims. If you are a victim of Intimate Partner or Domestic Violence, take a moment to answer these three questions:
Has your spouse/partner ever used a weapon against you or threatened you with a weapon?
Has your spouse/partner threatened to kill you or your children?
Do you think your spouse/partner might try to kill you?
If you answered "yes" to any of these three questions, you may be in imminent danger. Please consider calling the domestic violence crisis hotline at 1-800-266-4198 right now.
For more information on the services provided by the Center for Violence Prevention, check out their website by clicking here.
The Mississippi Attorney General's Office provides a number of resources for awareness as well as specific services to victims of crime. Check out their website here.